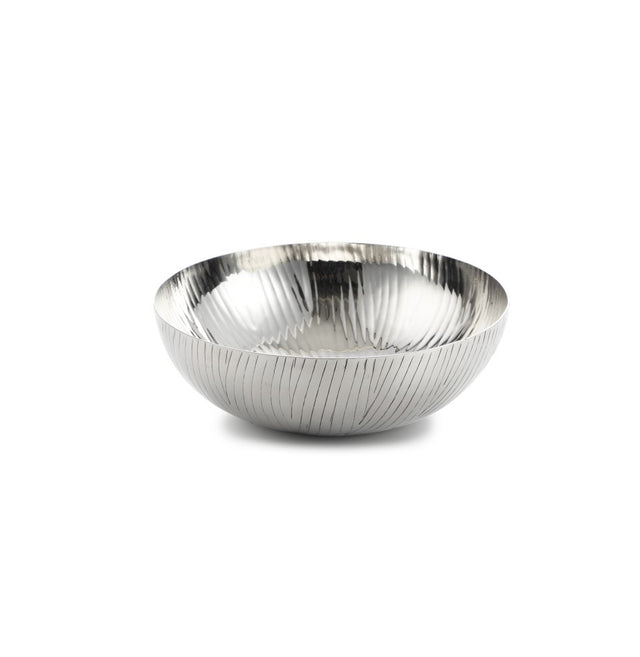 Small Bowl From our Hammering Range, crafted in high-gloss mirror finish polish in Stainless Steel is an ideal companion to your meals with its generous size for serving!
SKU : KR-8931-AN
Shipping in India 2-4 days
International shipping 1-4 weeks
Product Description
Made of stainless steel.

Easy to clean and durable.

Healthy and hygienic

Handcrafted through the technique of hammering and finished with a high gloss mirror polish.

Contains: 1 Small Bowl
Item Dimension
Product Care Instruction
To clean arttd'inox products, you can use warm water and dish soap. First, wet the utensil with warm water and then apply a small amount of dish soap to a sponge or soft cloth. Gently scrub the utensil to remove any dirt or grime. Rinse the utensil thoroughly with warm water and dry it with a clean microfibre towel. For tougher stains, you can use a mixture of equal parts vinegar and water. Apply the mixture to the stain and let it sit for a few minutes before scrubbing it clean. Rinse the utensil thoroughly and dry it with a microfibre towel.
100% Stainless steel
2-year product warranty
30-day returns
Make in India
Sustainable & Green Metal 
Hand-Wash Only 
Healthy & Hygienic