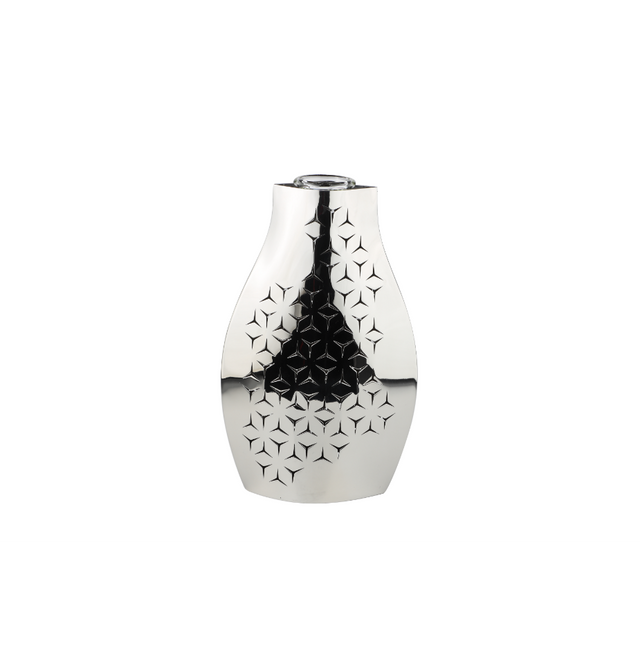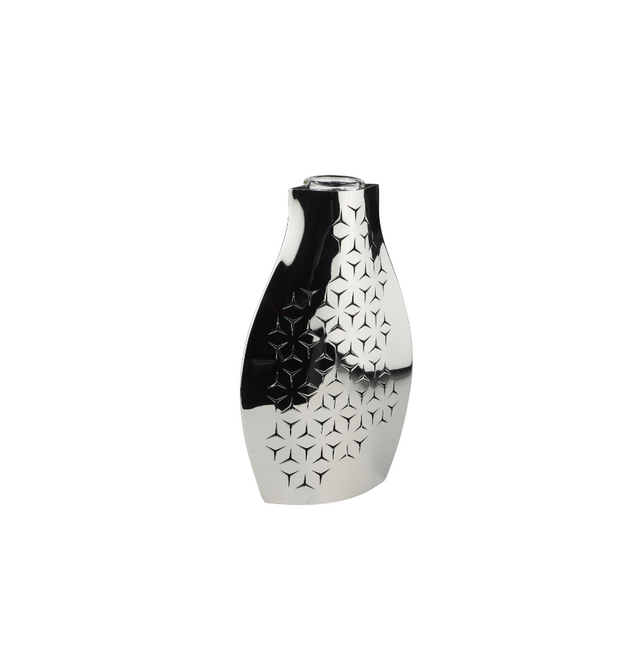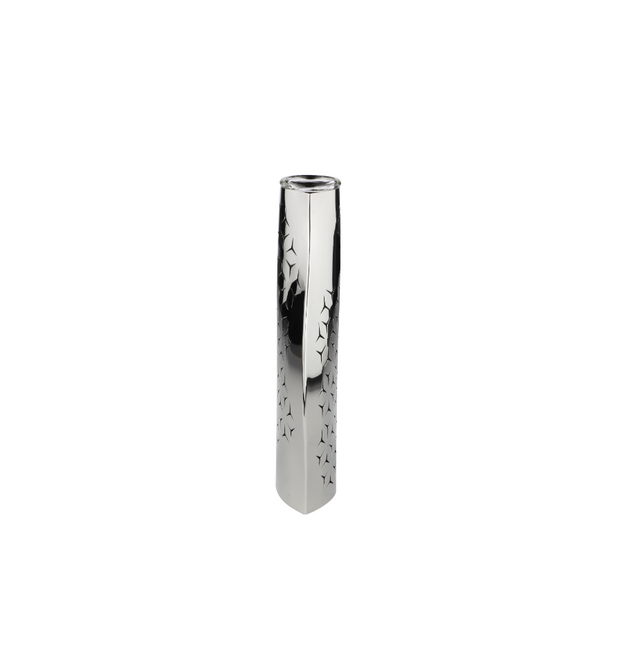 This Moroccan lattice inspired masterpiece is the perfect way to impress guests that are visiting your home. This alluring laser-cut patterned vase is not just a stunning addition to your interiors but can serve as a dramatic focal point for dining or buffet tables, mantlepieces, entryways, restrooms, and other locations. It's stunning stainless artistry makes it a classy piece to gift.
SKU : AFV-21031-N
Contains: 1 Flower Vase with tube
Shipping in India 2-4 days
International shipping 1-4 weeks
Product Description
Modern and Playful Design
Great aesthetic appeal and a beautiful essentialist piece for your dining table.
Combines style with sustainability.
Crafted in a lustrous silvery sheen.
Item Dimension
Product Care Instruction
To clean arttd'inox products, you can use warm water and dish soap. First, wet the utensil with warm water and then apply a small amount of dish soap to a sponge or soft cloth. Gently scrub the utensil to remove any dirt or grime. Rinse the utensil thoroughly with warm water and dry it with a clean microfibre towel. For tougher stains, you can use a mixture of equal parts vinegar and water. Apply the mixture to the stain and let it sit for a few minutes before scrubbing it clean. Rinse the utensil thoroughly and dry it with a microfibre towel.
100% Stainless steel
2-year product warranty
30-day returns
Make in India
Sustainable & Green Metal 
Hand-Wash Only 
Healthy & Hygienic