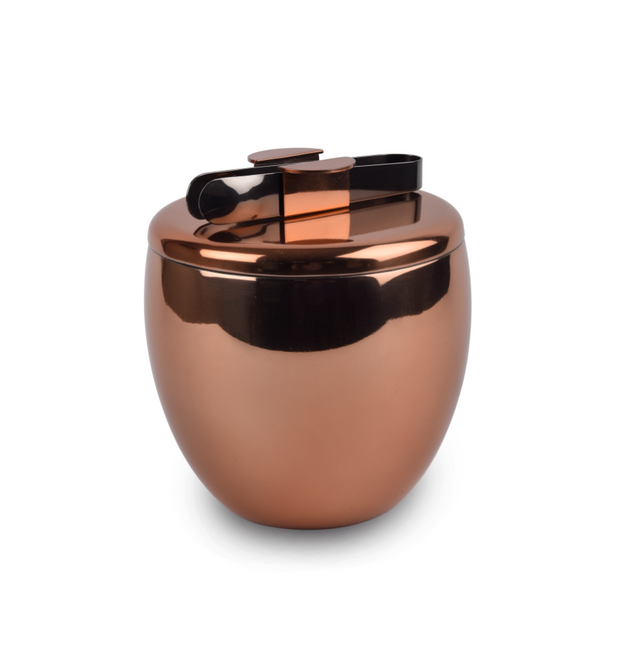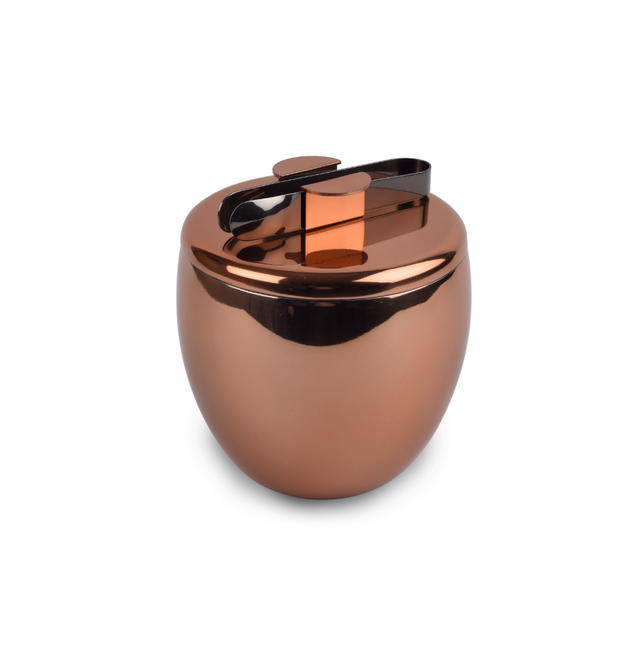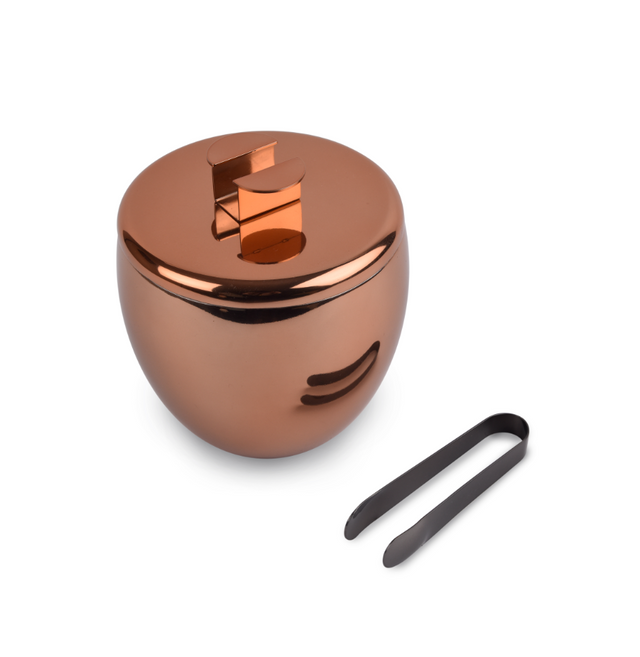 Serve ice in style with the Utopia Ice Bucket in a dazzling Bronze Colour. This stainless beauty in a beautiful finish not only oozes style but is also super convenient with its smartly-designed lid that accommodates a specially designed space for the tongs. Add a handcrafted touch to your barware with this alluring piece.
SKU : AIB-4731-N
Shipping in India 2-4 days
International shipping 1-4 weeks
Product Description
Finished with a dark gunmetal polish comes with copper colour Ice Tong.

Enduring great solidity in make, the bucket comes with a lid that perfectly highlights the cityscape!

Reflects sustainability in make.

Healthy and hygienic.
Item Dimension
Product Care Instruction
To clean arttd'inox products, you can use warm water and dish soap. First, wet the utensil with warm water and then apply a small amount of dish soap to a sponge or soft cloth. Gently scrub the utensil to remove any dirt or grime. Rinse the utensil thoroughly with warm water and dry it with a clean microfibre towel. For tougher stains, you can use a mixture of equal parts vinegar and water. Apply the mixture to the stain and let it sit for a few minutes before scrubbing it clean. Rinse the utensil thoroughly and dry it with a microfibre towel.
100% Stainless steel
2-year product warranty
30-day returns
Make in India
Sustainable & Green Metal 
Hand-Wash Only 
Healthy & Hygienic