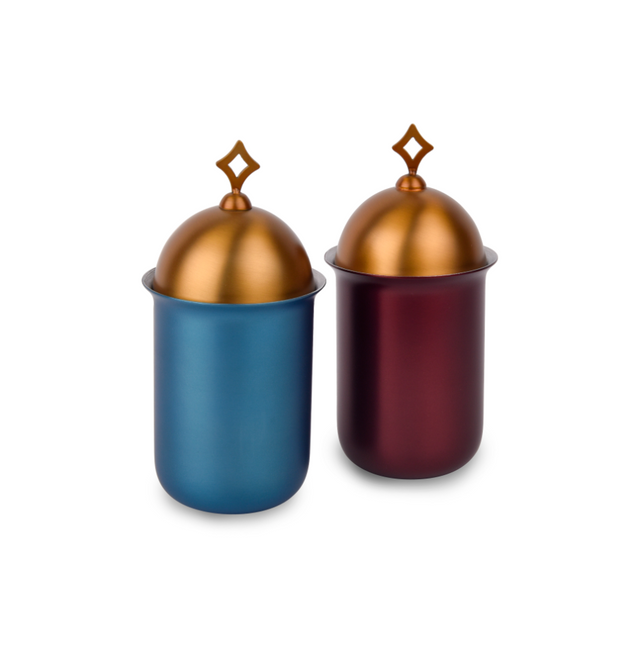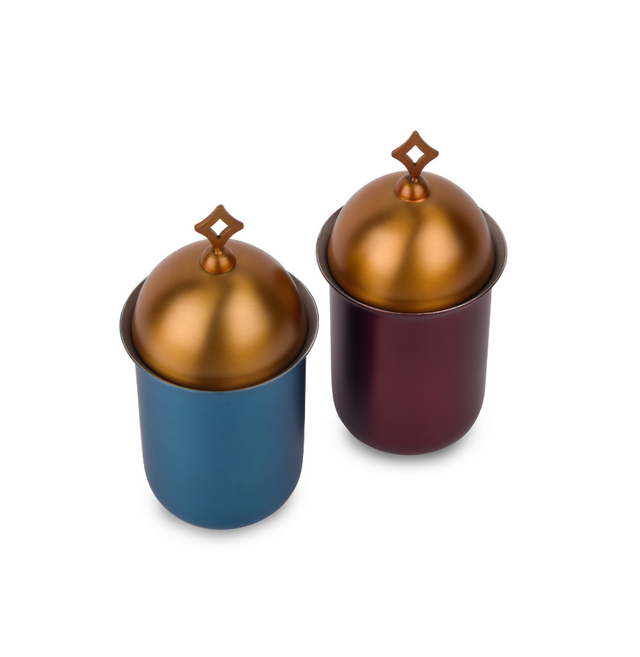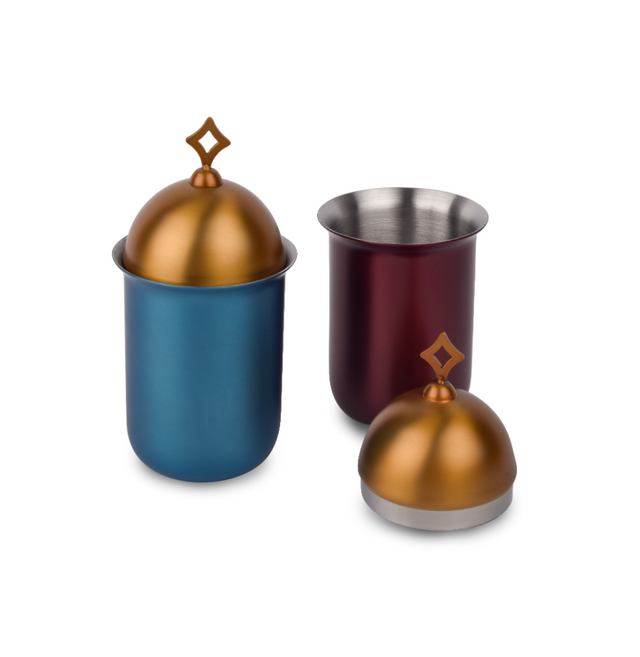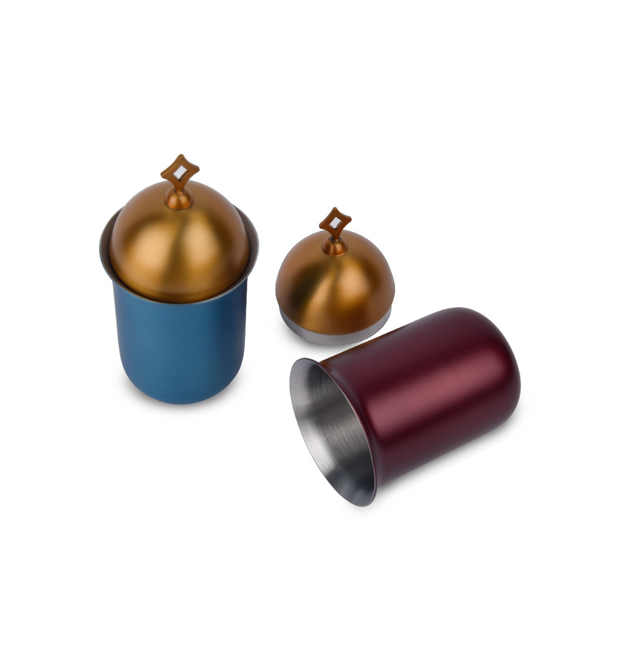 A set of two jars crafted in Stainless Steel with beautiful coloured finishes from our Aladdin Collection. These jars can be used to store your trinkets and baubles or even on the dining table for your after-dinner mints.

SKU : ACJ-4431-N
2 Aladdin Jars
Shipping in India 2-4 days
International shipping 1-4 weeks
Product Description
A Stainless Steel Design.
A great gifting option.
Planet-friendly and sustainable.
Healthy and hygienic.
Item Dimension
Product Care Instruction
To clean arttd'inox products, you can use warm water and dish soap. First, wet the utensil with warm water and then apply a small amount of dish soap to a sponge or soft cloth. Gently scrub the utensil to remove any dirt or grime. Rinse the utensil thoroughly with warm water and dry it with a clean microfibre towel. For tougher stains, you can use a mixture of equal parts vinegar and water. Apply the mixture to the stain and let it sit for a few minutes before scrubbing it clean. Rinse the utensil thoroughly and dry it with a microfibre towel.
100% Stainless steel
2-year product warranty
30-day returns
Make in India
Sustainable & Green Metal 
Hand-Wash Only 
Healthy & Hygienic